Distribute content in private and public
With the login to the
dashboard
, the administrator can manage content and both define allowed users and set the private and public content in the respective sections. With the ENTERPRISE version, all these processes can be done automatically.
Document access
In case a user is allowed access to a certain document set to
private
, this document can be chosen from the window "Document access". Only documents set to private appear in this window. If the user goes to the private section in the TechCommApp®, he has to use the previously set
login data
to have access to this document.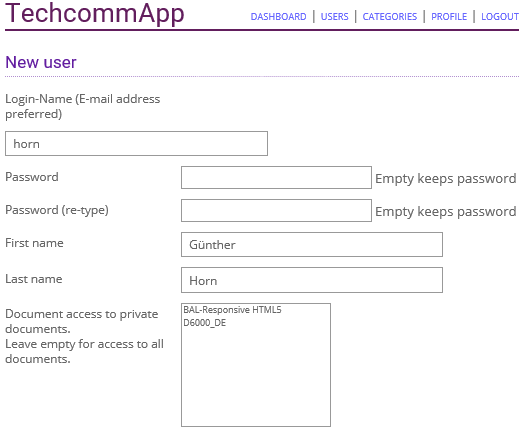 Last modified date: 07.20.2018